Diversity and multiculturalism shown in Toronto at a vigil for a van attack
Rahman Mohamed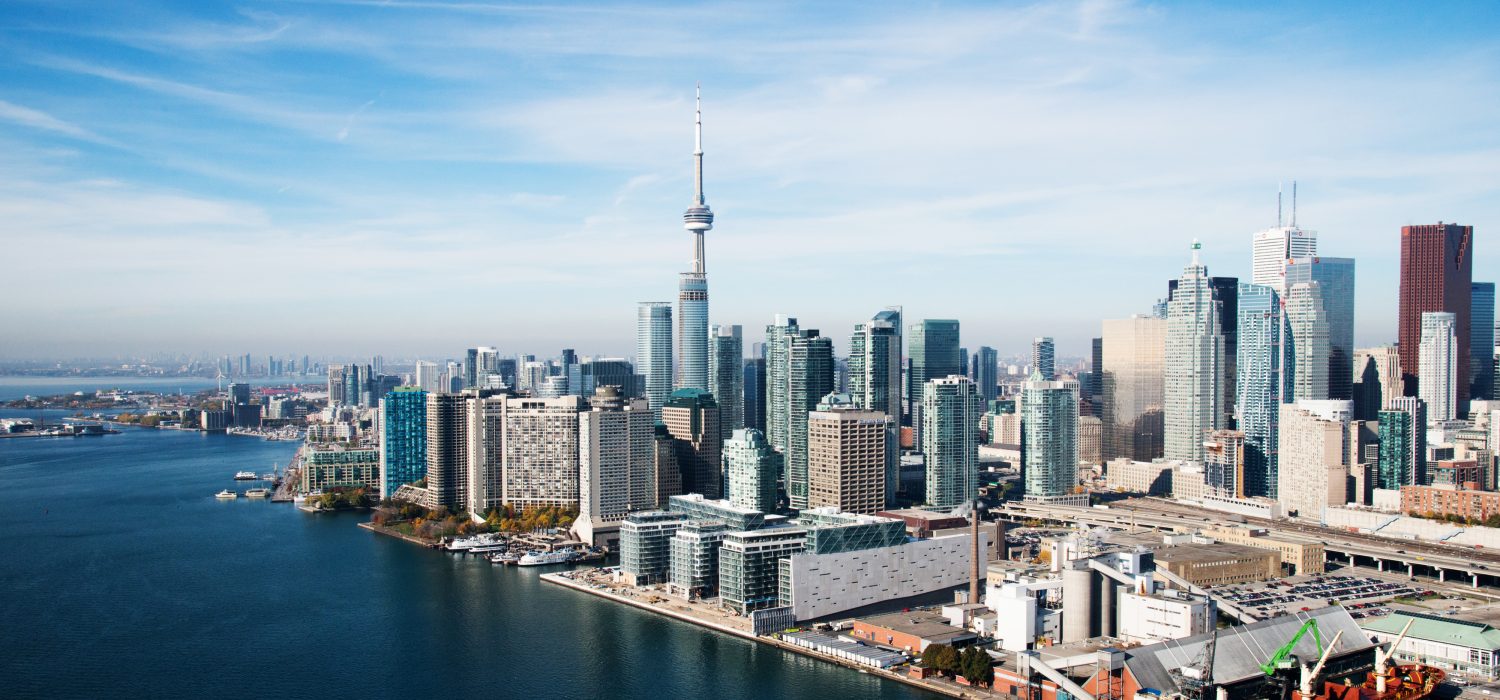 On April 23 Toronto, Canada was hit with a tragedy.  It has not been classified as a terrorist attack.  Along Yonge Street 24 people were hit by a man driving on the sidewalk; 10 died.  Victims included locals and foreigners, a tragedy that was felt across borders.  On Sunday, April 29 a vigil was held for victims of the attack.
The vigil called #TorontoStrong was held at Mel Lastman Square, a public space on Yonge Street with an open stage next to the North York Civic Centre and North York Centre.  Canada and Toronto's multicultural and community strength was there.
People from across the city appeared.  Despite dropping temperatures and a cold wind in April many stayed until the last act, the singing of French-English "O Canada".  Torontonians are often called the weakest of the North by other Canadians; persons present at the vigil included bald heads, people with hair but no toque, and others with just a baseball cap.  On stage was sign language support from a man with a bald head and no jacket.  There were the few who were prepared, wearing the parka and scarf or just toques supporting the Raptors or Jays.  Some came wearing clothing associated with religion.
A large crowd turned out.  Being asked to move closer together so more people could join one said "We're like sardines."  Getting more laughs another said "At least it's keeping us warm".
The vigil began with drumming by Aboriginal group Red Spirit; they were followed by the Toronto Jewish Chorus singing a song with a message of support.  Steve was the first speaker.  He introduced himself in Ojibwa.  He then spoke of respecting nature, the power and help from the sun and moon.  He offered a prayer for victims in Ojibwa.
There were interactions with the crowd throughout the vigil.  It first began with co-host of the vigil, Lily Chang.  She was introduced as a local Willowdale leader and asked the crowd to "inhale and exhale together" to help face the challenge.
Pooja Handan, co-host of CP24 Breakfast first introduced Reverend Doctor Willard Metzgar and Imam Refaat Mohamed.  Both spoke of humanity and unity in Islam and Christianity and the need for support.  Like Chang, Reverend Metzgar said the tragedy was part of the new normal.  Imam Mohamed multiple times asked the crowd to repeat "We as Canadian will remain strong and resilient".  Both offered prayers for victims and first responders, spoke of turning to the Lord/Supreme in difficulty, unity, and sharing love with others.
They were followed by the Willowdale Choir.  Their song included lines asking the Lord for modes to create peace, asking for assistance in difficulty and providing assistance to others in difficulty.  Co-host of the night Dwight Drummond spoke of grassroots movements begun immediately and the "#TorontoStrong Fund" by the Toronto Foundation.
Pandit Suraj Persad, the Hindu Chaplain with the Multi-Faith Campus Chaplains Association of the University of Toronto and the Multi-Faith Chaplaincy of the Toronto Police Service, began with a traditional greeting.  He was the first to commend the Toronto Police.  Before beginning his prayer he asked the crowd to recites the traditional "Ommm" to begin Hindu prayers with him explaining it was the noise of the ever expanding universe.  Together with prayer he spoke of the belief of life continuing after death and how grief for death is overcome by family and friends in the Hindu tradition.  He also spoke of the Canadian identity of humanity.
Rabbi Baruch Frydman-Kohl then spoke of international reach of the van attack.  Together with international persons who were victims (not naming victims), he named cities where there were similar attacks by vehicles on locals.  He also said that as Canadians "We do not run away.  We run to help others. …Let us reclaim Yonge Street … Cheer for our teams".  No specific teams were mentioned but smiles appeared on many in the crowd (Raptors will begin Round 2 post-season and Jays have just started their season; TFC won the MLS championship but were second in the CONCACAF Champions league; Maple Leafs were knocked out of the playoffs in game 7 of round 1.).
Rabbi Yael Splansky followed saying "Virtually every language and faith tradition has a word like Amen.  It means I believe in that.  So if you believe in the following statements … respond with Amen.
"We believe we are among some the luckiest people on the planet because we get to live in the City of Toronto.
"We believe the temperature may still be cold in this town but as we stand shoulder to shoulder here tonight our hearts are warm.
"We believe our city has been shaken, but only for a day, because we know who we are and we know what we stand for and we know what we will not stand for."
Each statement received an "Amen" from the crowd.  The second was accompanied by scattered laughs.  Other statements she made were followed by "Amen" when she paused or raised her hand.
They were followed by Toronto Children's Concert Choir & Performing Arts Company.  Like the speakers before them, they sang of continuation of life and support.  It came just past the halfway mark of the Vigil.  The refrain was "Just a little while longer."  It was the performance that received the strongest applause.
Venerable Dr. Bhante Saranapala said that like the crowd he was present at the vigil to vent his anger.  He spoke of the Buddhist practice of Mindfulness Meditation saying it is for all, implying meditation as a treatment to overcome emotions brought by the attack.  He said a victim of the attack was a member of the Buddhist community before offering.   He ended saying "Thank you for coming together.  This is a true Canadian history.".
Eva Goldfinger spoke of inclusion of others.  Saying "We cannot change the past but we can and must change the future " she continued, speaking of an embrace of diversity.  She spoke of the victims and others as human beings.  Choir of Metropolitan Community Church of Toronto then sang "Amazing Grace"
Handa and Cheng ended the night with a message of unity asking the crowd to greet the person next to them, giving their first name and saying why they came.  Before introducing Cardinal Carter Academy for the Arts and Earl Haig Claude Watson Secondary Arts Combined Choir who ended the ceremony with "O Canada" she thanked the first responders.  The resounding applause for the first responders brought the acknowledgement of the Toronto Police by Pandit Suraj Persad to second.
Disappointment was expressed by many audience who did not see Prime Minister Justin Trudeau, Premier Kathleen Wynne and Mayor John Tory; they expected them to be present.  When leaving access to TTC from North York Centre station was free.
Across the crowd there were signs and boards with many messages including "#TorontoStrong", #TOgether", "LOVE all HATE none" and "We
Willowdale"
Messages from the vigil revolved around hope and support.  Religious leaders offered condolence for victims and prayers.  They provided messages relating hope and support to their traditions.  They spoke of continuing life despite challenge, providing support, love, and unity.  Prayers were offered for victims and assisting people – victims, first responders, the city, anyone who was affected.  In multiple ways speakers and performers at the Vigil spoke of crossing borders, leaving behind hatred and embracing love.  The vigil was streamed live.  The full vigil and clips by the many present are found across YouTube.
Lily Chang opened saying "You have to feel it to heal it".  Common among all choirs and speeches – a message for hope, unity, support, and love for humanity.  Many were moved to tears.